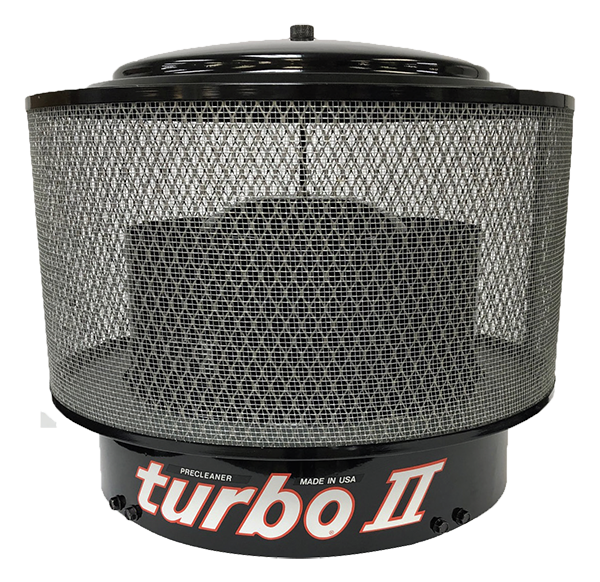 turbo® HD
Tough made tougher. The NEW turbo® HD packs the same great features as the turbo® II with an added layer of protection— ideal for the most extreme work environments.
turbo® HD Highlights:
Additional Prescreen adds more than 3 times the debris catching surface area
Prescreen captures airborne debris – Leaves, Paper, Chaff, Plastic Bags and other large airborne materials
Easily cleaned without having to take the unit apart
A necessity for landfill and agriculture applications
turbo® HD prescreens available on turbo® II Model 46 and Model 68
Also available as a retrofit kit for existing turbo® II Model 46 and Model 68
Maintains effective engine breathing for maximum efficiency and power
Minimizes costly down time
Easy install.
Heavy duty stainless steel band clamp
Tested:
All turbo® Precleaners are independently tested to industry SAE J726 and ISO 5001 standards.
Request Engineering Drawings